1984s
Since 1984 , Buffalo Wings & Rings has been perfecting the art of the sports
restaurant experience. It all started by serving up our homemade Bleu cheese and traditional wings in Original, Roasted Garlic, Mild, Medium, Hot and Extra
Hot. From the start, it was a hands-on approach that focused on food and
flavor. Fresh wings, homemade sauces, and a dedication to the community
we serve
2000s
In 2005, Haytham David and partners buy Buffalo Wings & Rings combining their love of wings and sports. The expansion to take on the USA started by going to Texas, California, Chicago, and Kentucky. It wasn't just a geo-graphical expansion, it also included an upgraded menu that diversified by offering boneless wings and tenders, as well as new fan favorite sauces like Lemon Pepper, Crazy, and Garlic Parmesan
2010s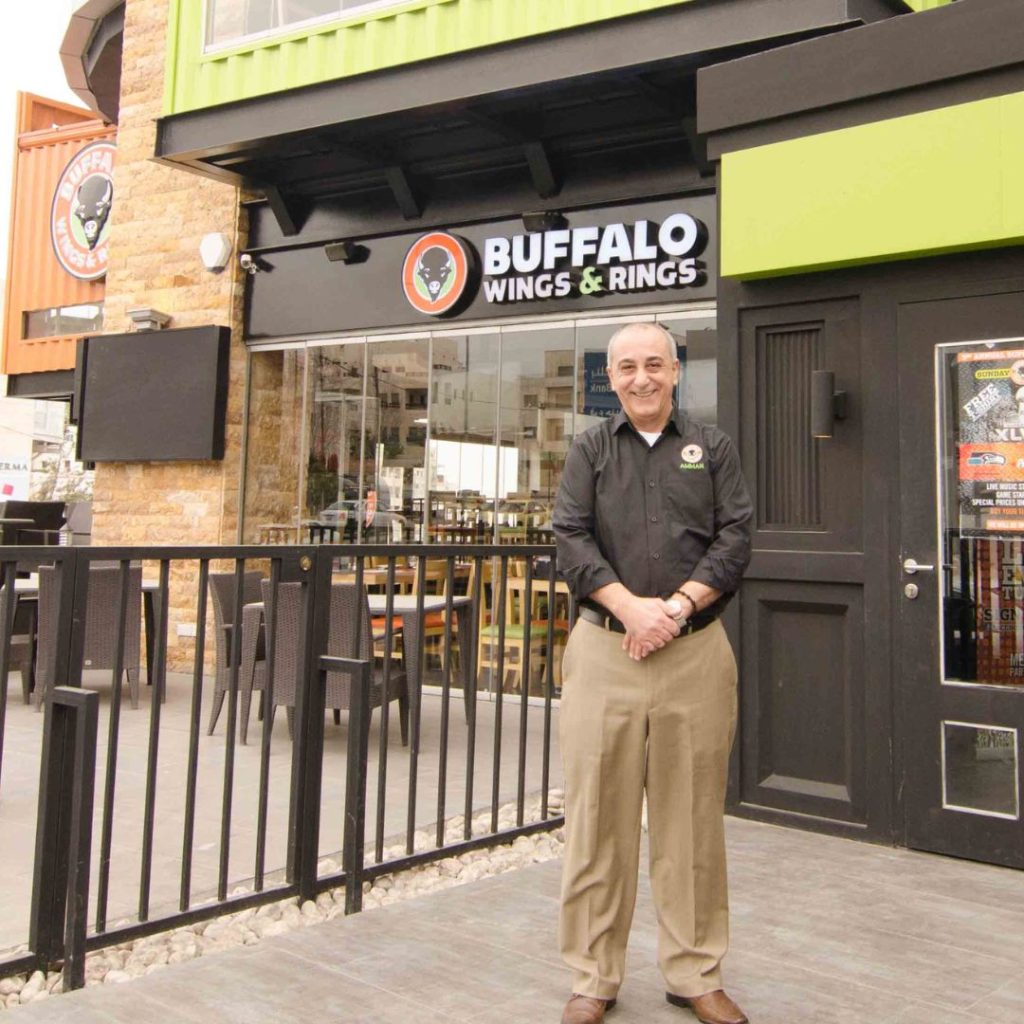 In 2010, the growth continues. We started serving lighter options like salads and quesadillas, and Haytham David decided to take on the world by expanding to the Middle East and Europe. Opening up the first flag ship store in Amman, Jordan his home town.
2020s
Buffalo Wings & Rings kept up with the pandemic, unlike many franchise based concepts that closed down stores in the Middle East and Europe. Reeling through world-wide pandemic, the strong support system offered from the franchisor leadership to all franchisees, meant quick adaptations that provided guests with a safe and socially distant experience before the World Health Organization (WHO) included their mandates. Contactless and safety at all of our stores became the norm.
2022s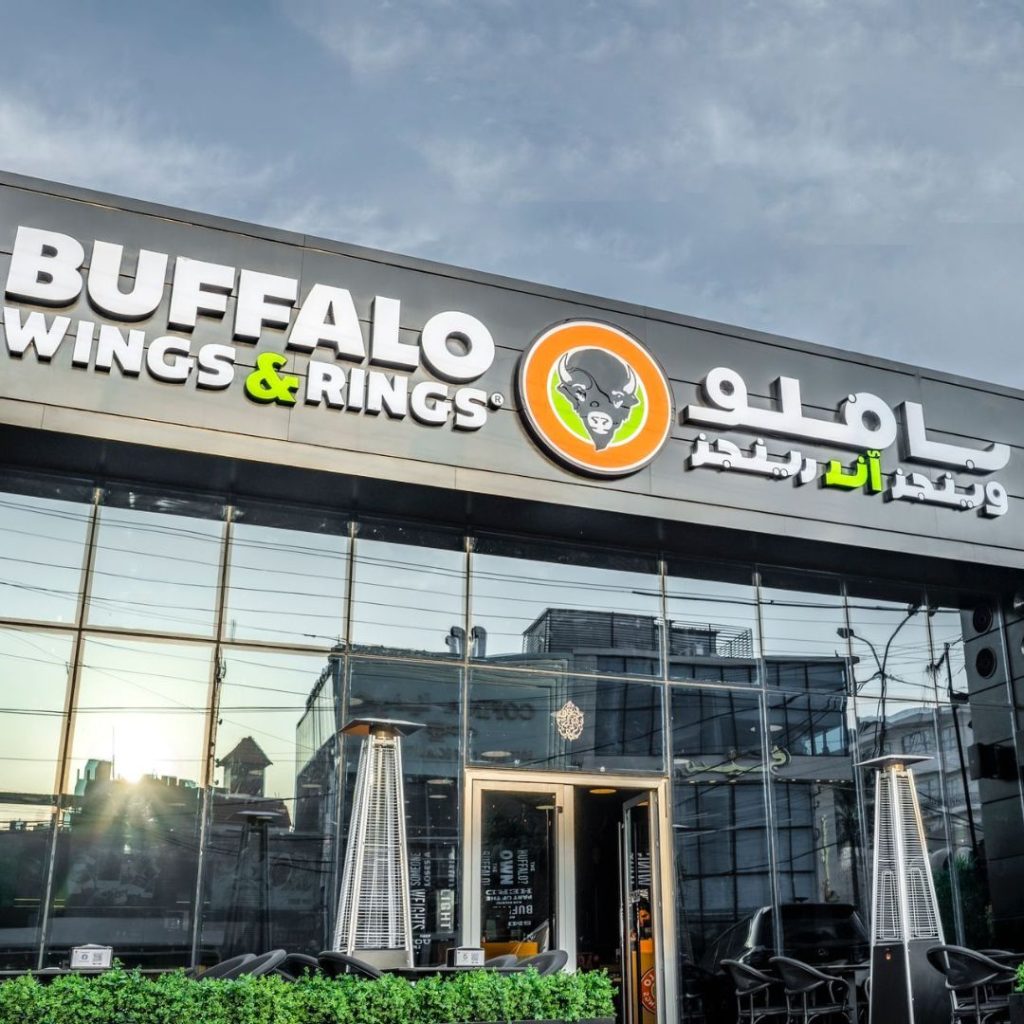 Post pandemic, we continue to strive and grow. A second location popped up in Dubai in2021, followed by a tenth location in Jordan as well. By 2022 we opened up our first unit in Baghdad and continue looking for franchisees who's love for food, sports, and a great experience is the perfect fit as we expand across the world.