BWR Bahrain FACT Dining Awards 2022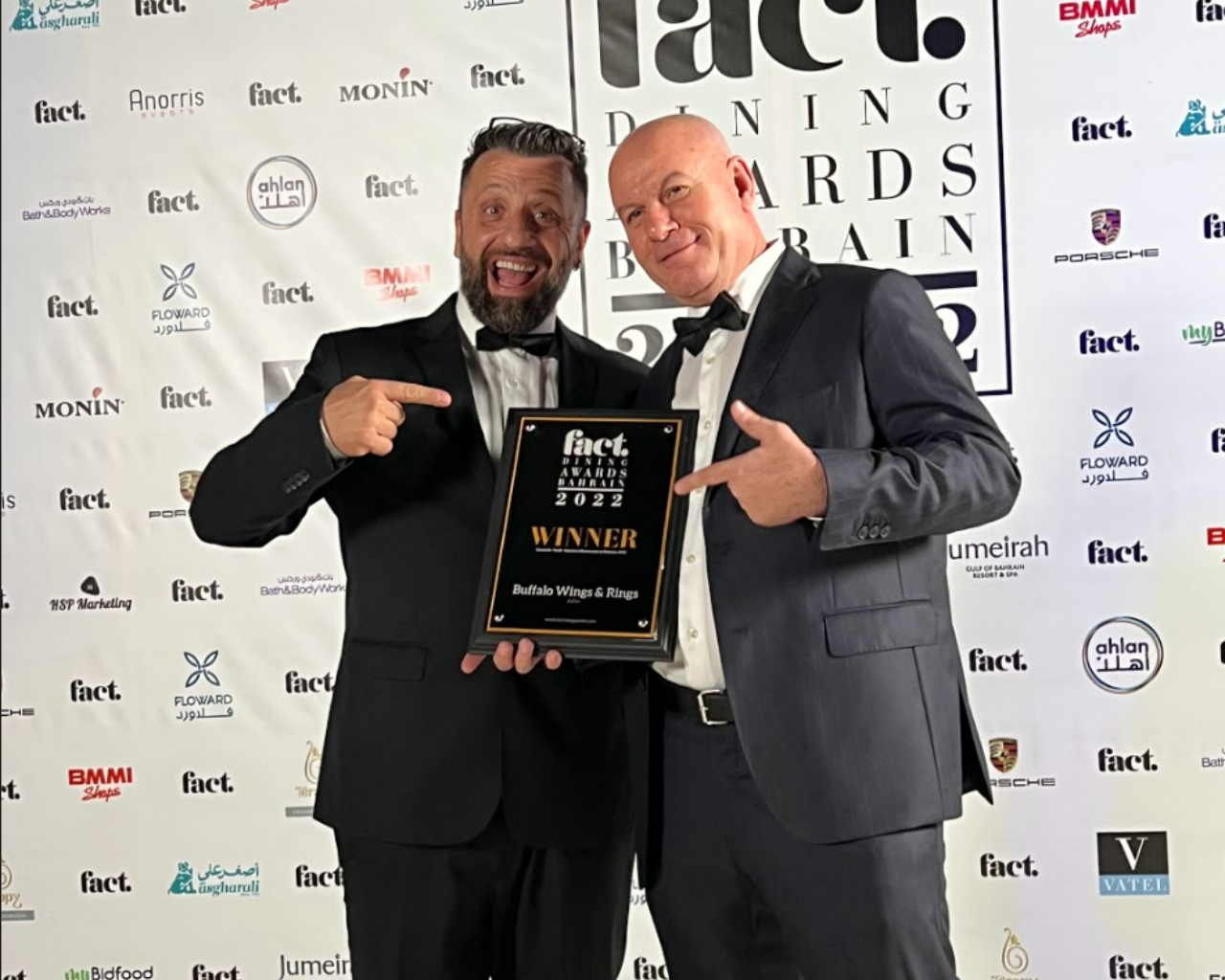 Last month we celebrated BWR Dubai for being awarded with the FACT Awards, and this month we celebrate our Bahrain franchisee for being awarded "Favorite North American Restaurant" for three consecutive years.
The FACT awards have 40+ categories ranging from steakhouse and seafood to regional cuisines and lounges, plus new categories such as Green & Clean, as well as the Overall Best Restaurant. The winners of each category are recognized through two voting mechanics, "favorite" is decided via online voting and "best" is decided by a panel of independent experts.
It's a great honor to see so much BuffaLove coming from our Adliya customers and having us recognized as their go-to place for hanging out with friends and enjoying great food.